Genealogical Research Services
Genealogical research services relies on various sources: church records (baptism, marriage, death), vital records (birth, death, marriage, divorce), census records, military and conscription records, court records, tombstones, cemetery records, obituaries.
I offer genealogical research in the area of present-day Austria, Czech Republic, Slovakia and Hungary. Research in outlying regions of the former Austro-Hungarian Monarchy (e.g. Ukraine, Poland, Romania, Slovenia, Croatia) will be performed by subcontracted regional researchers.
It is often necessary to conduct on-site research in archives. Even there I cooperate with genealogists from various regions to keep the costs down.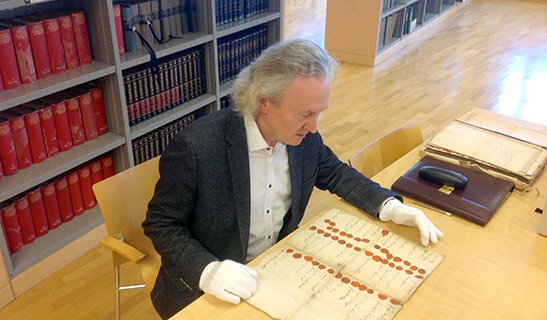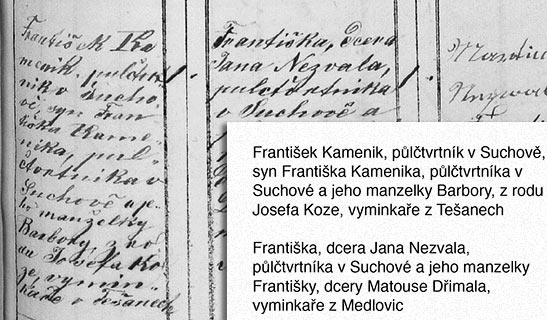 Transcription - Translation
Austria-Hungary was a multi-ethnic empire where 13 officially recognized languages were spoken. Accordingly, geographical names are sometimes spelled differently. This also applies to surnames and given names. To overcome language and spelling challenges, I cooperate with genealogists across the various regions.
The majority of records is in old German handwriting (German script, Kurrent, Sütterlin). The older ones are in Latin.
It is first necessary to transcribe these records to make them readable by the lay person. Then, records can be interpreted and translated into plain English.
Family History - Heir Search - Company History
In the Austrian War Archives, for example, I conduct extensive research on soldiers of the k.k. Army. This does not only concern soldiers in the officer rank but also the "simple" soldiers.
Within the course of probate cases I carry out genealogical research to determine persons entitled to inherit. This also includes the search for possible relatives of persons who may have emigrated from Austria generations ago.
I carry out research projects on the origin and history of companies. From often only handed down data and names, a comprehensive picture of the founders, their fates and the development of a company over decades or centuries is thereby created.